The excitement was palpable in Ballintotas NS last Monday morning, when Ms. Power and 4th Class welcomed, with huge smiles and open arms, Gerard from Inagh Freerange Farms (Co. Clare) and his precious cargo of 7 hen eggs.  Gerard talked through the process of the eggs hatching with the children, and set them up with an incubator for the eggs and a heated play and food area for when they hatched.
Then we waited ……. but we didn't have to wait very long …..
On Tuesday, the children noticed a little hole in one of the eggs (referred to as a 'pip' in hatching terms) ….. and their eyes were wide in amazement waiting to meet their first little friend ….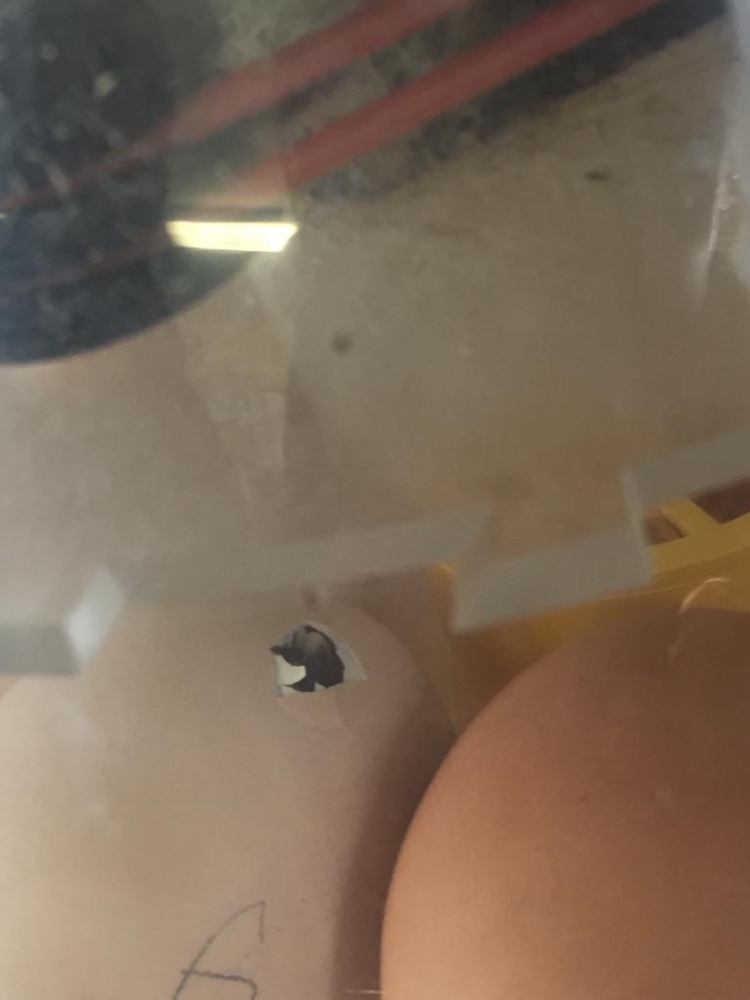 Ash (named by 1st & 2nd Class, as she was born on Ash Wednesday) chirped her way into the world …. and as you can see, is a very happy and lively little chick!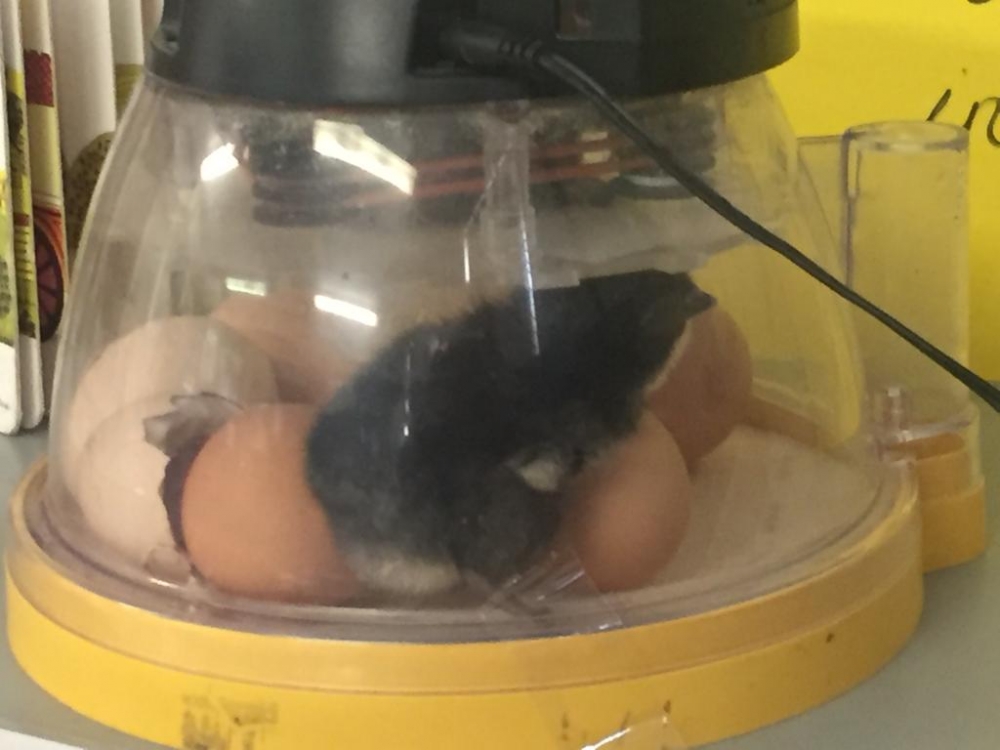 Stay tuned for the next installment of our EGGcellent tale ….. we have 6 eggs to go …….